To honor the memory of Vito Volterra and Jacques Friedel, the Italian Physical Society (SIF), together with the Société Française de Physique (SFP), awards a prize for a physicist involved in some Italian-French collaboration, in recognition of distinguished work in Physics research carried out within the past 10 years.
The prize has been jointly established in 2016 by the two Societies with the aim to commemorate the two eminent scientists as well as to strengthen the relation- ship between the two Societies. The prize will be awarded on an annual basis and will be alternatively announced by the SIF and SFP, respectively.
The 2023 prize is announced by the Société Française de Physique.
List of winners
Premio Friedel-Volterra 2022
Winner

Pasquale Dario SERPICO

Citation

For seminal and extremely diverse contributions to the theory and phenomenology of particle cosmology and high-energy astroparticle physics.
Premio Friedel-Volterra 2021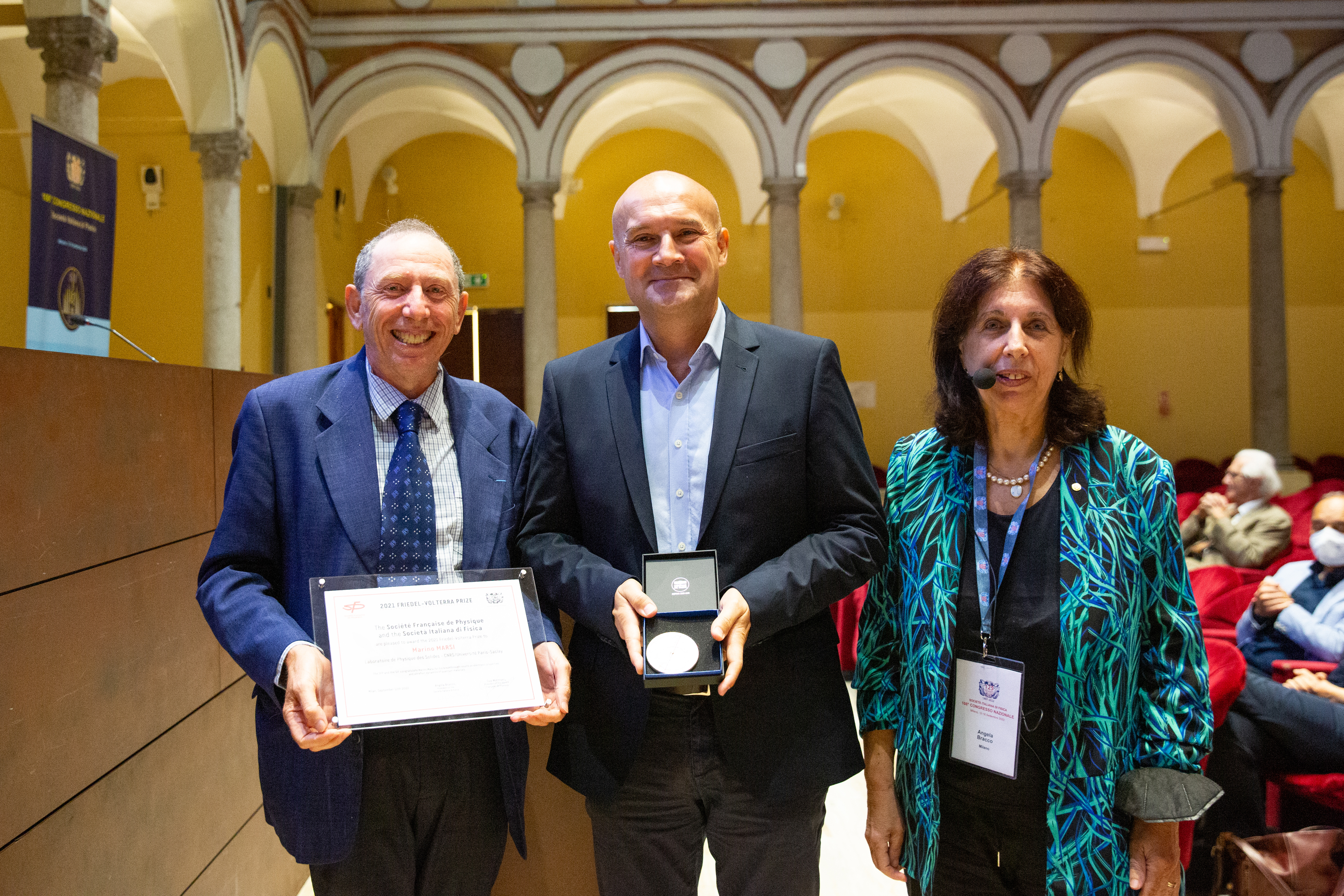 Winner

Marino MARSI

Citation

For for his breakthrough results on electronic properties and ultrafast dynamics of quantum materials.
Friedel-Volterra Prize 2020
Winner

Miriam Serena VITIELLO

Citation

For her important experimental research in the field of light-matter interaction phenomena, two-dimensional nano-materials, micro and nano systems, nano- photonics, quantum optics, far-infrared photonics. In particular for the development of innovative devices in the terahertz frequency range .
Friedel-Volterra Prize 2019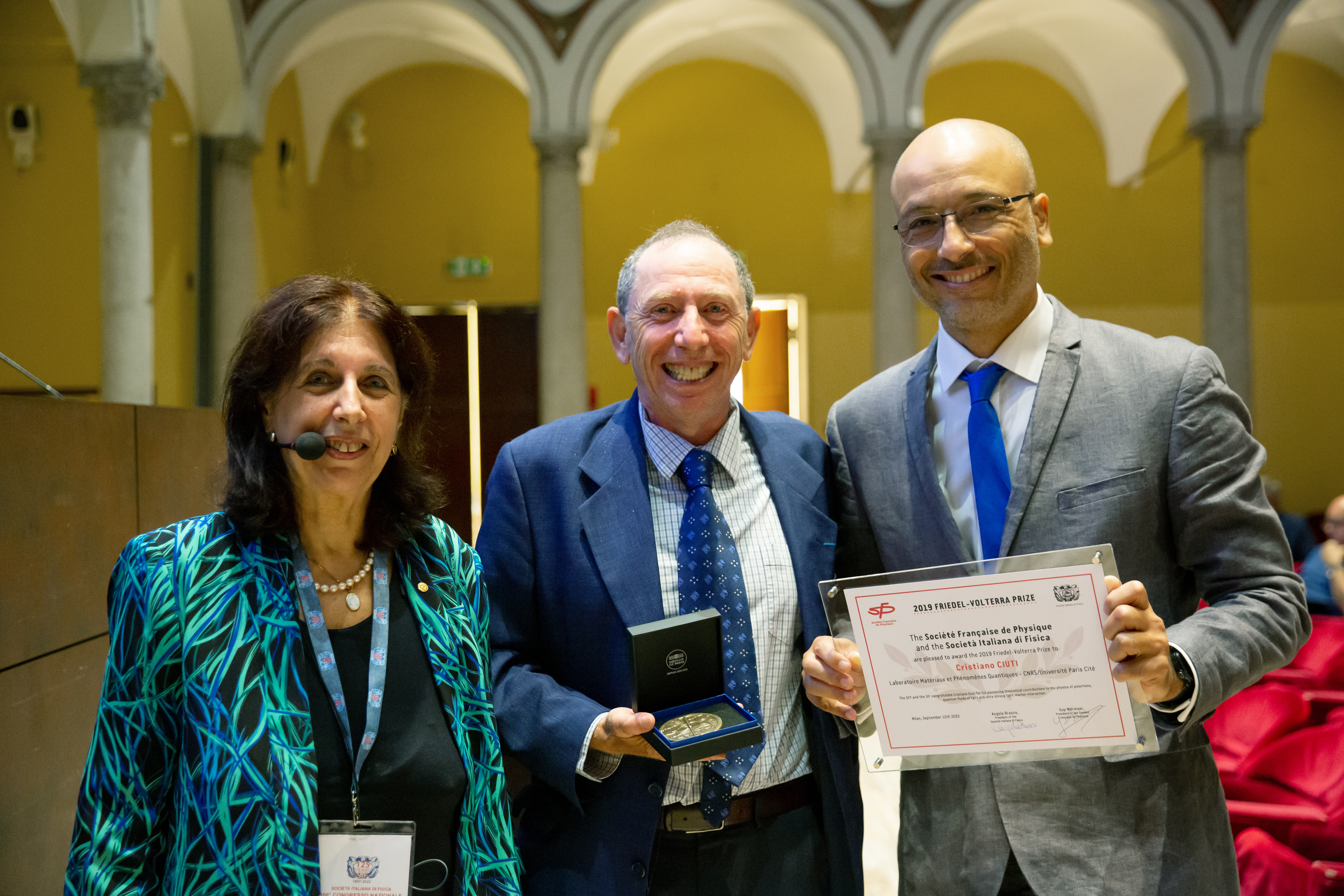 Winner

Cristiano CIUTI

Citation

For outstanding contributions to light-matter interactions and cavity quantum electrodynamics in the ultrastrong coupling regime.
Friedel-Volterra Prize 2018
Winner

Francesco SETTE

Citation

For outstanding scientific results thanks to exceptional instrumental innovations using synchrotron radiation and for being the conceiver and the promoter of the ESRF upgrade program to transform the European Synchrotron Radiation Facility (ESRF) into a synchrotron light source with the highest ever brilliance in the world and upgraded beam lines that will allow unprecedented scientific and technical features for X-ray experiments.
Friedel-Volterra Prize 2017
Winner

Dimitri BATANI

Citation

For the outstanding contributions in laser plasma interaction related to inertial confinement fusion.
Friedel-Volterra Prize 2016
Winner

Gabriele VENEZIANO

Citation

For having been at the origin of string theory and for having pioneered its applications to primordial cosmology, the Big Bang, and the issue of the beginning of time.